The Romance of Mirkfallon
Mairlynd's Melanie Berg has just launched her newest shawl on Ravelry, the Mirkfallon, a gorgeously soft and sensuous rectangular shawl. She has generously styled Mirkfallon with JUL, lending the shawl romance and changing its personality with each adornment.
The lacy, soft angles of Mirkfallon's stitch pattern are reflected in the JUL Marrakech, a one-piece style of shawl pin that slips through your knitwear like a clip.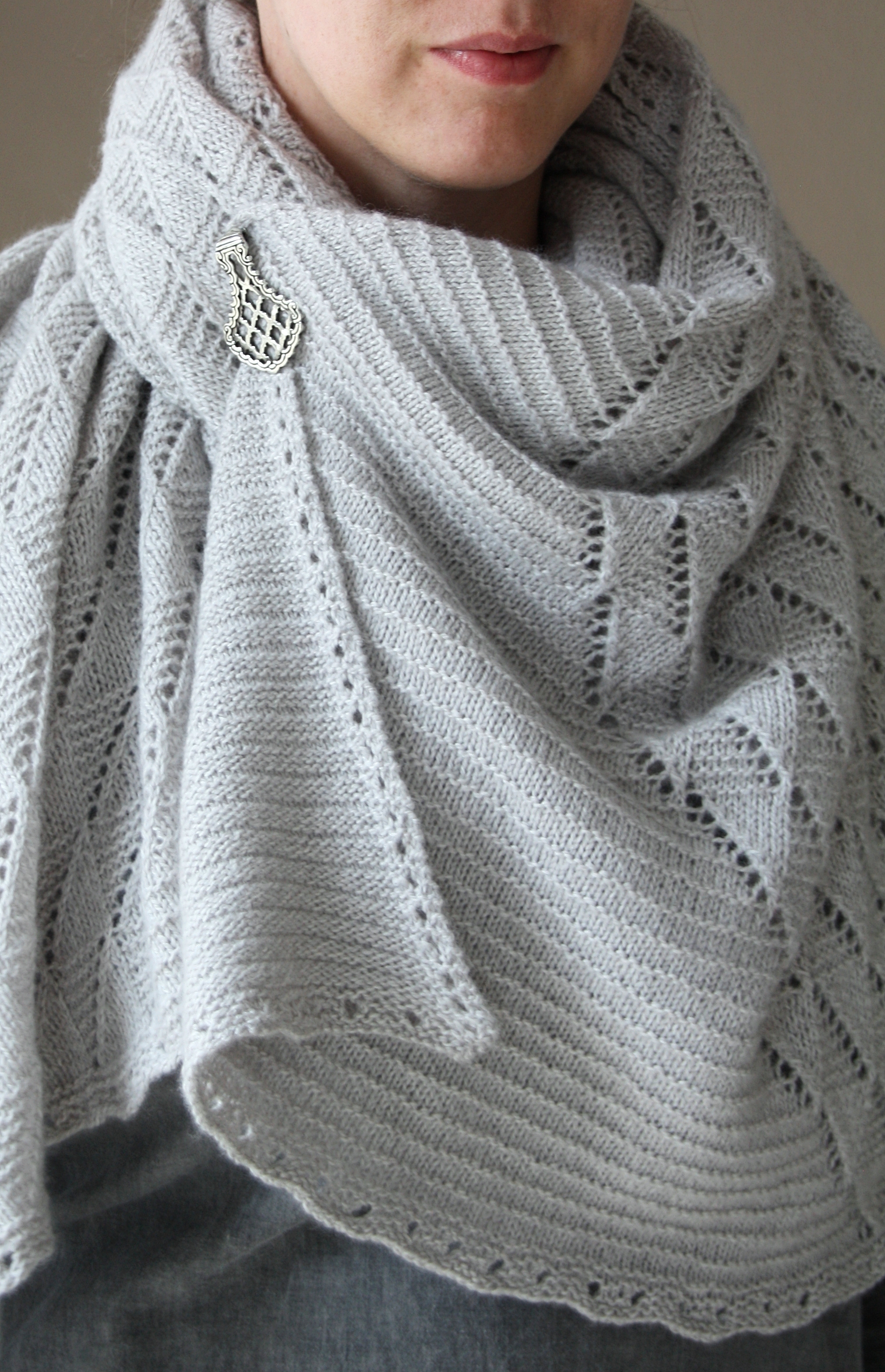 JUL leather Latches screw in to the knitwear and open and close with a snap for ease of wearability and a sleek, modern look.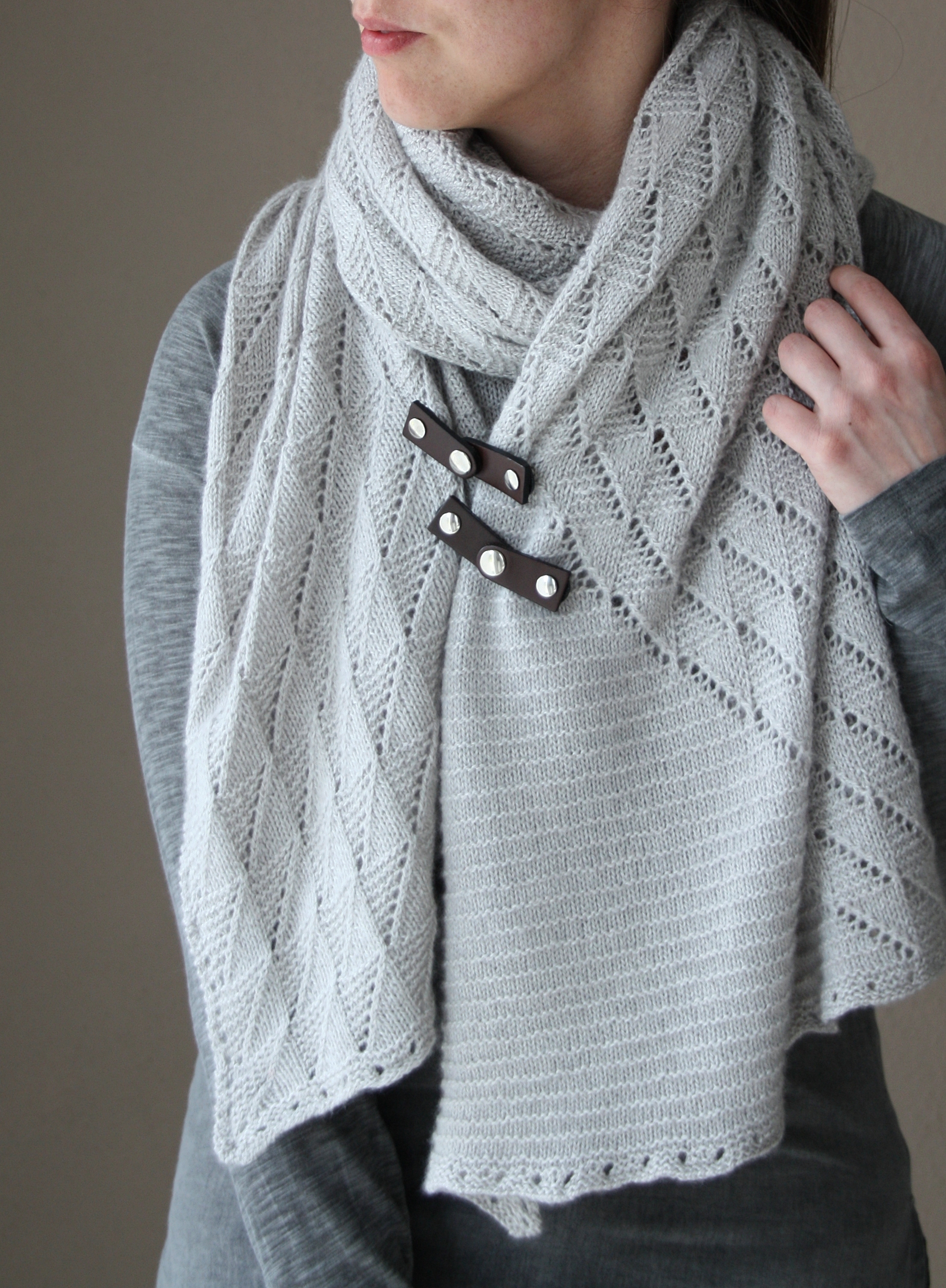 The JUL Lotus shawl pin complements the soft drape of Mirkfallon.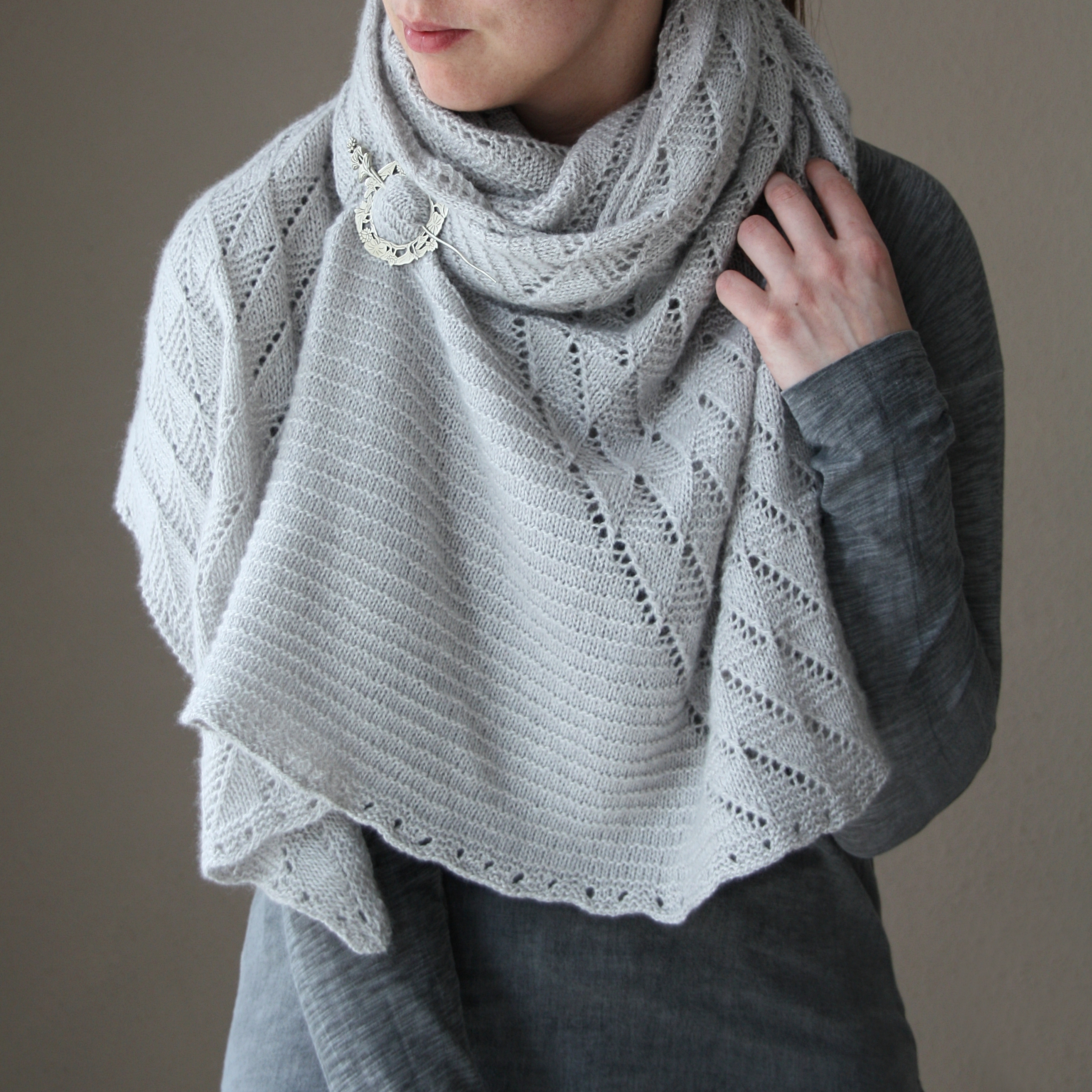 Here Mairlynd has styled Mirkfallon with three JUL leather pedestal button styling tacks, creating sexy drape and ruching that can not be achieved with other closures.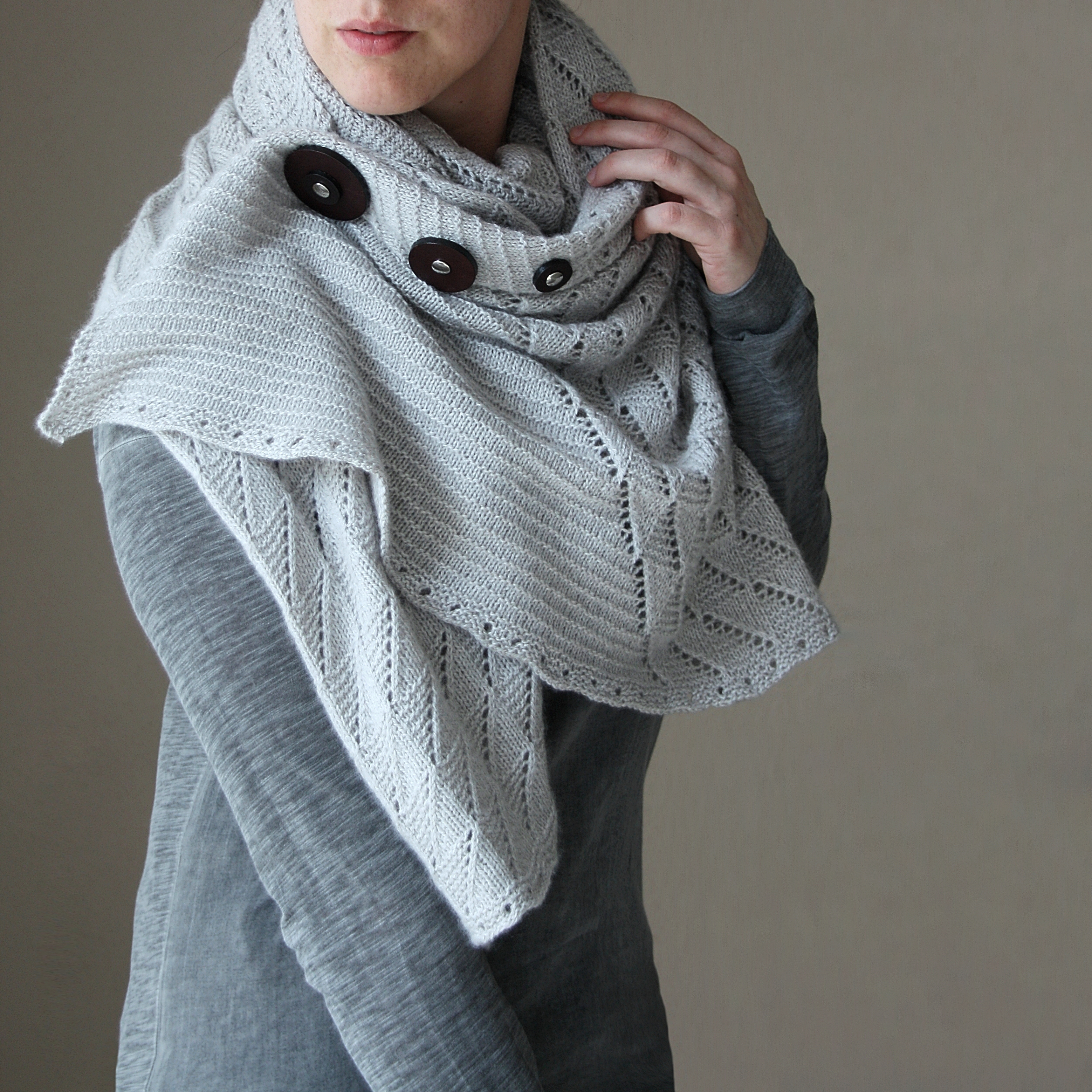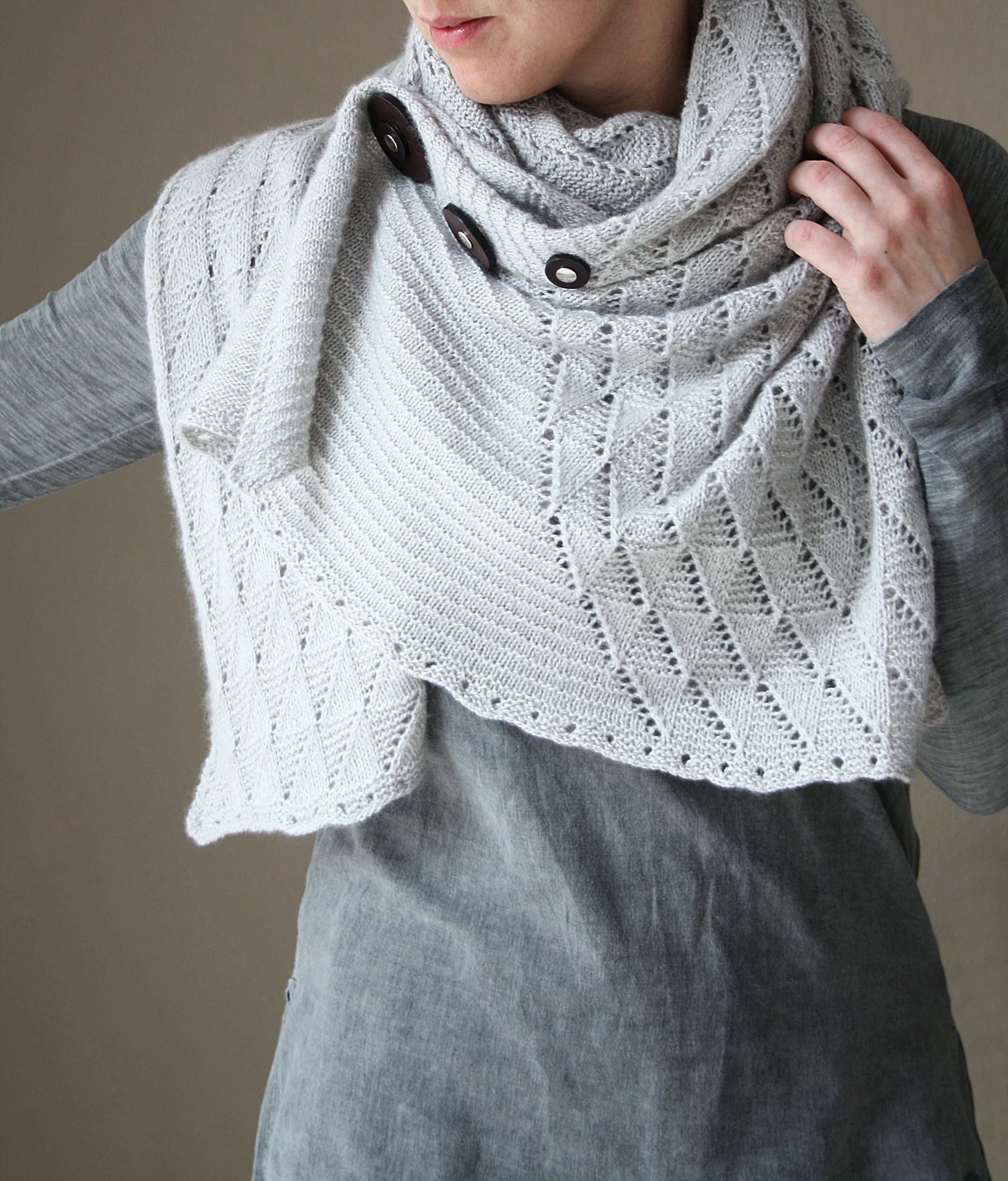 The Moroccan Window shawl pin, with its delicate grill-work, plays against the triangular and diamond-shaped forms of Mirkfallon, allowing us to see the stitch pattern in a new way, as a series of windows into a secret and sensuous world.
Mairlynd's styling of Mirkfallon exemplifies the range of looks achievable with different JUL shawl pins and leather closures. Every one of them is gorgeous. Every one of them has a different ambiance, a different beauty, and speaks to a different aesthetic, a different taste.
Subscribe to our newsletter for a special discount on accessories to adorn your Mirkfallon or another stunning Mairlynd shawl during her May Shawl KAL.